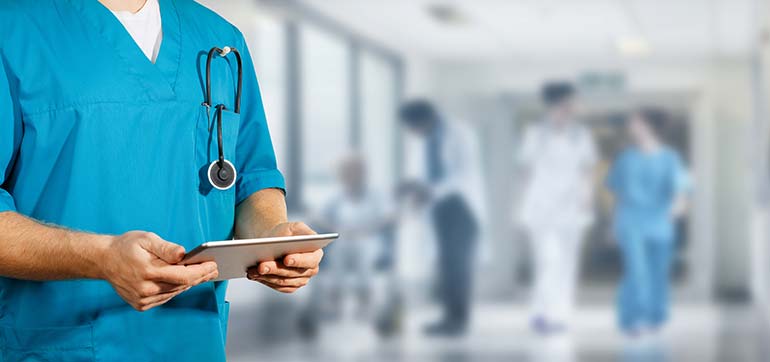 Anderson Radio provides in-building solutions to extend and enhance the two-way radio coverage in your building or facility. In-building solutions such as Distributed Antenna Systems (DAS), and Bi-Direction Amplifiers (BDA), and two-way radio repeaters.
We can also help your facility comply with local public safety ordinances that mandate two-way radio coverage through out your building in an emergency.
We provide solutions for:
Factory's
Healthcare/Hospitals
Hotels/Resorts
Jails
Manufacturing Plants
Schools
Stadiums

Comba offers a wide array of enterprise grade wireless hardware products to bridge the in-building coverage gap. Take a look through our extensive product portfolio or see how our products provide solutions for various industries.
Public Safety Solutions
Comba Telecom is committed to providing highly affordable, state of the art solutions for public safety so that venue owners can ensure that First Responders get the coverage they need and deserve. The CriticalPoint™ 700/800MHz public safety BDAs and Fiber DAS are offered in both Class A and Class B as well as AC and 48V DC power options.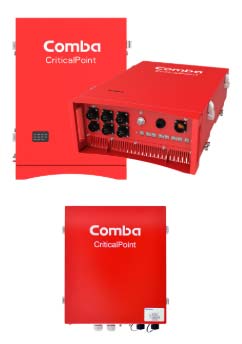 CRITICALPOINT™ PUBLIC SAFETY 700/800MHZ Fiber DAS
Comba's CriticalPoint Class A 700MHz/800MHz single or dual band channelized Fiber DAS was designed with public safety first responders in mind. Fully compliant with the IFC and NFPA (National Fire Protection Association), CriticalPoint's Fiber DAS supports up to 32 channels (700MHz and 800MHz) along with 2W (Remote Unit) of downlink power per band. The channelized uplink squelch and channelized uplink AGC functions ensure minimum interference to base stations and optimizes communications quality.
It includes comprehensive alarming capabilities, which supports all NFPA and IFC required monitoring and alarming, and also provides local and SNMP based remote monitoring. The built-in signal generator and isolation testing function provide great convenience to system integrators during deployments. Finally, the unit can be ordered either AC or 48V DC powered, allowing for flexibility depending on the design of the system.
In addition, by utilizing Comba's well-known high efficiency amplifier design, the Fiber DAS provides a very small footprint, light weight design, low electrical operating costs, and low UPS backup costs. Comba's total vertical in house design and manufacturing capabilities, and supply chain management resources, ensures that the CriticalPoint Fiber DAS is a very affordable, reliable and state of the art.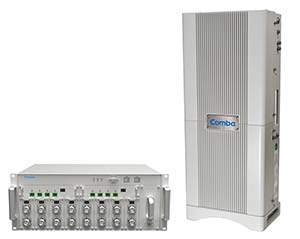 ComFlex­™ Series Distributed Antenna System
Comba's Distributed Antenna System (DAS) offers flexibility and scalability for enterprise customers looking to enhance both indoor and outdoor cellular coverage.
The Comba ComFlex DAS is a modular, multi-technology platform designed to be flexible and deliver reliable wireless service coverage to both indoor and outdoor environments
Industry Solutions
Education
Today in our digital age, education institutions are deploying connected classroom learning to bring digital media content into the classroom. Tablets and smart phones are augmenting and even replacing textbooks as a tool for teaching and learning. With digital media contents and connection to internet, people become more dependent on smart connected devices for better learning experience.
Government & Public Safety
Public safety first responders such as ambulance service, fire service, law enforcement, rescue squad, emergency management and securities are mission critical operations that help protect and rescue the general public from danger. Communication networks have to ensure that critical information is transmitted and received promptly to co-ordinate and facilitate rescue efforts.
Comba's CritialPoint™ Public Safety BDA (Bi-directional amplifier) is designed to meet the needs of first responder communications needs by delivering a highly affordable, state of the art solution so venue owners can rest assured that emergency personnel get the communication coverage they need and deserve.
Healthcare
In this digital age, there is a trend of healthcare communications towards the use of high-tech medical instruments, computerized and digitized medical records to increase operation efficiency and effectiveness. Tablets and smart phones can be used by the medical staff as a monitoring and recording devices on the patient's condition and transmitted to the doctors and professors for examination.
Comba's Comflex-series of active DAS solution are available to provide wireless mobile coverage for multi-bands, multi-technologies and high power requirement scenario for the whole venue. Wi-Fi products are also available to offload traffic at hotspot areas.
Hospitality
Hospitality industry is a very broad industry including hotels, cruise ships, restaurants and anything that covers tourism or for leisure. In today's high-tech world, mobile technology and social media act as the platform for businesses to promote their services and offerings for customers to make reservations through tablets and phone apps. Customers are also able to praise or critique their experience directly through social media. Hence the success of businesses is dependent on customer's satisfaction and their praises for the services
Wireless mobile coverage is important to facilitate the communications during travelling. Customers not only expect that they can make phone calls but also able to connect to the internet anytime and anywhere
Stadiums
Since stadiums typically host large scale events such a sports and concerts, a stadium network must cover all areas where spectators congregate. The size of a stadium varies from as low as 12,000 seats to as high as 150,000 seats. Besides the spectator seats, it may also have conference rooms, shopping areas, food and beverage shops and TV commentators areas that need wireless connectivity.
Designing a wireless solution for stadium is special and challenging task in terms of its capacity demand. It is because the wireless traffic patterns vary depending on the events hosted inside the stadium. With the advent of smart phones and social media mobile applications, users consume a lot of data in real time video and photos uploading during an event.