Great Lakes Bay Region - 800-862-8612 / 989-684-9969
Great Lakes TRBO
Wide Area Coverage in Bay City
Coverage Maps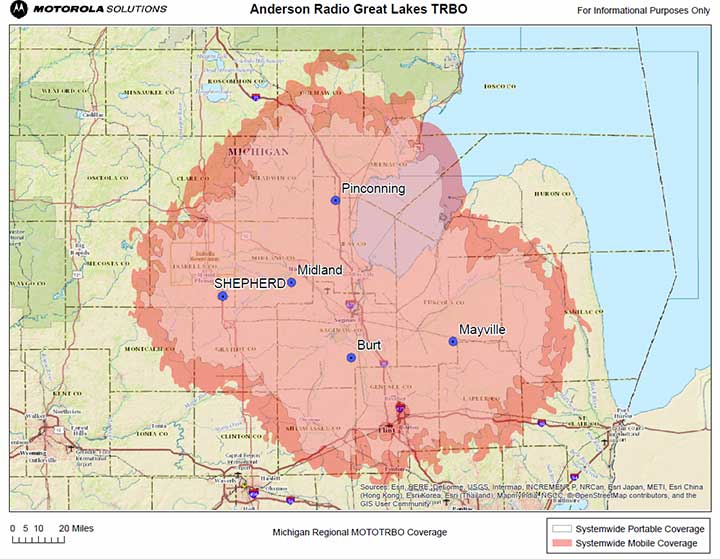 Click here to download or print our Great Lakes TRBO Coverage maps.
View our System Coverage Maps
We offer LTR Trunking for portable and mobile two way radios. We also offer paging and wireless broadband internet services. Coverage maps are based on estimated coverage. Actual coverage may vary based on seasonal vegetation, weather & equipment conditions. Click a link to View our System Coverage Maps.

OUR PARTNERS / CERTIFICATIONS
MOTOROLA, MOTO, MOTOROLA SOLUTIONS and the Stylized M Logo are trademarks or registered trademarks of Motorola Trademark Holdings, LLC
and are used under license. All other trademarks are the property of their respective owners. © 2012 Motorola Solutions, Inc. All rights reserved.